Influencer Marketing for Destinations
Welcome to Influencer Marketing for Destinations, part of the Destination Marketing Podcast Network. Sit down with influencer Carri Ward from Joy of Adventuring and marketer Melea Hames from Visit North Alabama as they share tips for successful partnerships together. It's no secret that influencer marketing is important, but we're starting the conversation of how you can get involved with it!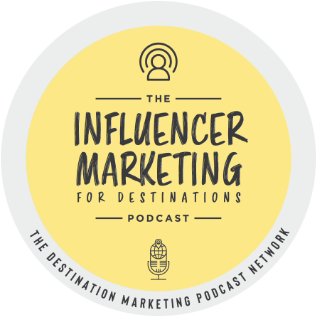 ---
---
---
Testimonials
"I am an avid podcast listener. The Influencer Marketing for Destinations podcast provides in-depth analysis and quality entertainment that our team enjoys listening to. Episodes of the Influencer Marketing for Destinations podcast has given our team insight into strategies that we have incorporated in our overall master plan."

– Gui Cunha
---
Meet the hosts
Melea Hames
Melea Hames is a freelance social media entrepreneur who owns M and M LLC in addition to her full-time position as Social Media Manager at Visit North Alabama. She knows everything to know about running a destination as a successful business and is excited to share her knowledge with the world.
Carri Ward
Carri Ward has been adventuring with her family for over two decades. As an influencer and content creator, her work has taken her to destinations in more than 20 countries. She is a social media expert for companies providing her knowledge and business expertise to others. Carri calls Utah home and is an advocate for outdoor family time.